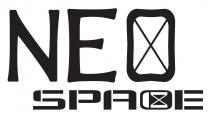 Aluminium Frame- A strong and lightweight pop-up system featuring a stylish silver aluminium frame. NEO's well-built frame with square tube increases its sturdiness more than ever.
Unique Magnetic Hooks – Neo has specially designed magnetic hangers with extremely powerful floating magnets, so you can easily adjust the position of your graphics to create a super smooth seamless presentation
Fully Magnetic Set-Up – Simply Expand the frame and let the magnetic arms gently lock the system into position. Then, place the magnetic channel bars onto the magnetic hubs and attach the graphics onto the channel bars. Lastly, adding your floodlights to create an extremely impressive display.
Enhanced Stability – The adjustable feet on NEO helps you to stabilise your display on any kind of surface. Simply twist in and out to accommodate the uneven floors.
Case to Counter
- Don't forget to unfold the wooden counter top and position it on top of the transit case, then wrap your graphic around the case to create an eye catching counter unit.
Compact & Portable – The complete system, including the lights and the folding wooden case conversion top conveniently packs into the wheeled transit case, which is ideal for transportation.
Sizes Options – Neo pop up systems are available in curved and straight frame configurations, in a choice of 3x3 or 4x3 frame sizes.