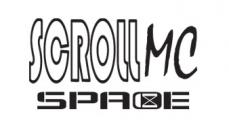 Practical and Stylish Design – SCROLL MC is an updated and improved version of our SCROLL. The new stream lined design and polished metal end-caps have satisfied the market's demand in style and quality.
Polished Metal End-Caps – These metal end-caps not only improves the durability of SCROLL MC, but they also provides a much higher perceived value to your audiences.
Banner Wall – With the extra slim but sturdy metal end-caps, a banner wall with minimum gap can be formed while using several units of SCROLL MC. This could be the answer to achieve a over-whelming presentation in a cost effective manner.